Are you training breast cancer patients?
Want to bring better training to the world?

There are a lot of people who need your help!
The Cancer Exercise Training Institute, (CETI) and Anchor Point Training (APT) are proud to announce a new education partnership.
The first CETI/APT education module will be released in January. This first module will be Breast Cancer Recovery with Anchored Resistance. This online education program will include exercise ideas, progressions and regressions, dosage and contraindication guidelines and a series of scalable workouts.
Because of this new partnership APT has created a limited edition of PINK Suspension Straps to support CETI. We've decided to use some of them to launch our education partnership.
Our offer to you is simply this: Buy our first education module Breast Cancer Recovery with Anchored Resistance now and you'll get 90 minutes of specific instruction on using anchored suspension and elastic resistance instruction with Chris with Andrea, plus a series of scalable workouts AND your order will also get shipped to you right away (here's the bonus) with a limited edition APT Pink Suspension Strap.
$59 will be the price of the Breast Cancer Recovery with Anchored Resistance education module when it's released in January. This means if you take us up on this special offer for the first new module from the CETI/APT partnership, the Pink APT Suspension Strap ($115 value), is effectively free.
If you already train with suspension you'll love this design. This is a state of the art suspension tool for a number of needs including rehab and recovery.
Get in on this now, this special offer is limited to the first 50 people.
Act now you'll get your PINK APT Suspension Strap sent Priority Post right away plus you'll get access to the Breast Cancer Recovery Module when it goes online in January.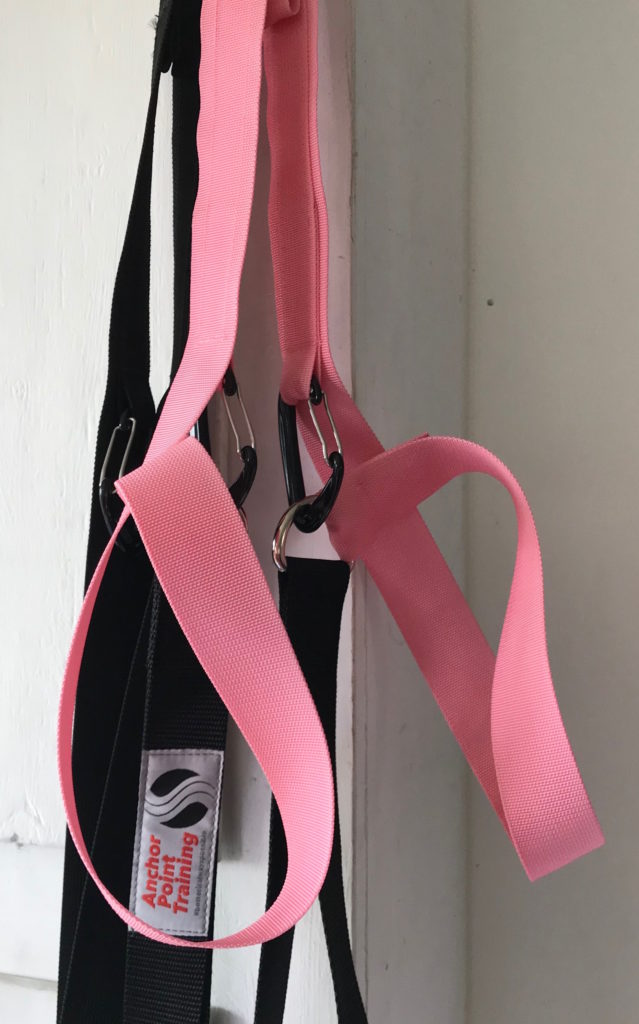 Breast Cancer Recovery with Anchored Resistance
Includes the Pink APT Suspension Strap ($115 value)
Only $59