Do you know how many ways training resisted movement can be progressed? Do you believe you can enjoy training more and improve results?
They say when you master a new concept you learn 1000 new techniques.
Want to learn a powerful yet simple training system designed for consistent progression ?
The Anchor Point Training overview is a simple concept that breaks down and unpacks the 3 fundamental connections that define the summation of forces when training with ANY anchored training tool.
When you fully appreciate nature of connections to the anchor, the tool and the ground you will be able to get much more use from any anchored training tool.
Reserve your place now, to ensure quality numbers are limited to 20 at each workshop.
Extra value offer - Register for the workshop online and get $50 off any APT Gear you buy on our website.
Take this workshop and you will learn how to get more use out of ANY brand of suspension strap, any anchored band, any cable machine, battle rope, sled or landmine.
The Anchor Point training workshop is a 4 hour hands on experience that will have you progressing all the basic movement patterns in new useful ways.
You will learn training ideas for all needs. Learn new ways to create fun useful variety for boot campers, holistic training for seniors and sports specific needs for athletes.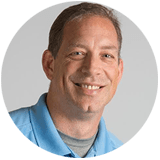 "The APT method is such an incredible approach to creating functionally-based exercise movements and the tools are far superior to others I have found in the industry today. We incorporate the APT methods into the Functional Aging Specialist certification program and encourage all of our trainers to learn how to use these tools with their mature clients. The Functional Aging Institute is proud to fully endorse Anchor Point Training."

The Anchor Point Training workshop is accredited for 4 hours of CEUs/CECs with NASM, ACSM, ACE and CANFITPRO.
When you register for an APT Workshop will also be given immediate access , free, to the online course (value $189) which can earn you another 5 hours of CEUs/CECS. Effectively you earn a total 9 hours of credit when you take the workshop.
Super useful content for all needs and an awesome value for $249!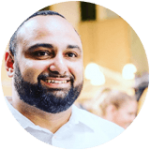 Khaled ELmasri - Founder NORCAL Fitness Summit
(San Francisco, CA)
"Chris energized the room when he presented the APT overview at the first NORCAL Fitness Summit in 2013.
It's really wonderful to see this concept progressed and now teachable with this program.
Learning to train with anchored resistance is part of the evolution of training."
"All my trainers have completed the APT overview. We love the variety and the breadth that the Anchor Point Training systems gave us. Our clients love the progressively challenging exercises!"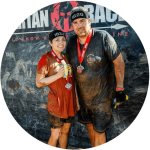 Craig Jackson- Fit Body Boot Camp
(North Tucson)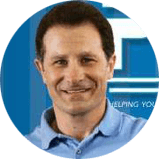 Greg Justice, MA - AYC Fitness Kansas City , Ks. CEO - National Corporate Fitness Institute
"I had the good fortune to spend some time with Chris and learn about his Anchor Point training system. If you're looking for something convenient, effective, and versatile, this is it.
Anchor Point training is a logical part of the evolution of our industry, and it's ideal for creating useful resistance for functional movement training."