Thanks for checking us out.
The APT program is the result of many years of serving the needs of coaches, trainers, and therapists.
The tool designs are durable, comfortable, and immensely versatile.
The APT education program is supported by an awesome team of Trainers, Doctors, and Therapists with diverse specialties. 
Trainers – Reach out for details on affiliation, certification, and online training.
Consumers – You will love training with these tools. You will learn to enjoy great training anywhere you can connect to a solid anchor. Convenience and training in beautiful places really help you stay consistent.
If you already work with anchored bands and suspension you can progress with great free content for a wide range of needs on the Anchor Point Training Facebook and Vimeo pages.
We also have a listing of professionals who can work with you personally online. You contact them directly by clicking on their profiles on our Find a Trainer page.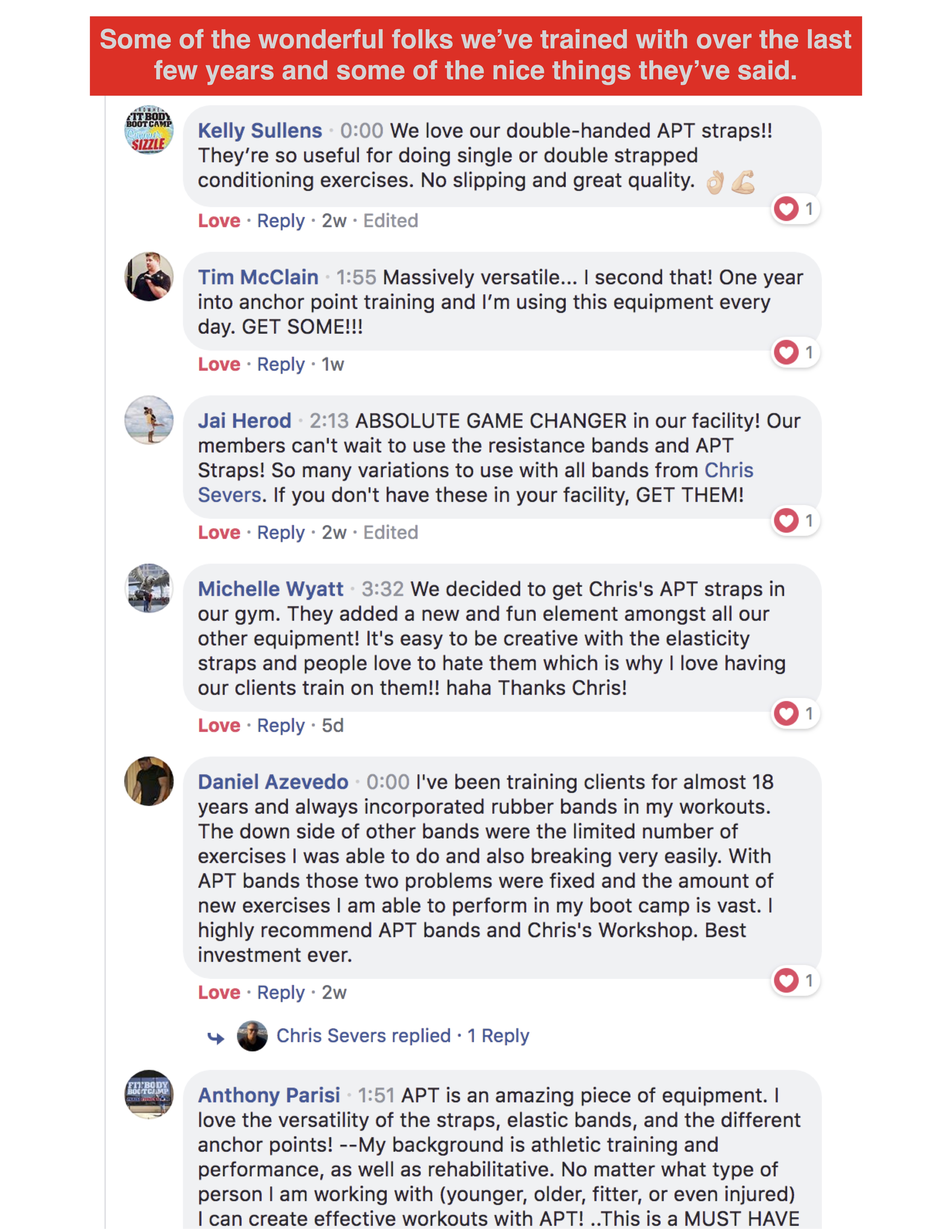 We are very grateful for the support we have received!